HB Racing
HB RACING HB MEGABITE SC Tire (Pink/Short Course Track/2pcs)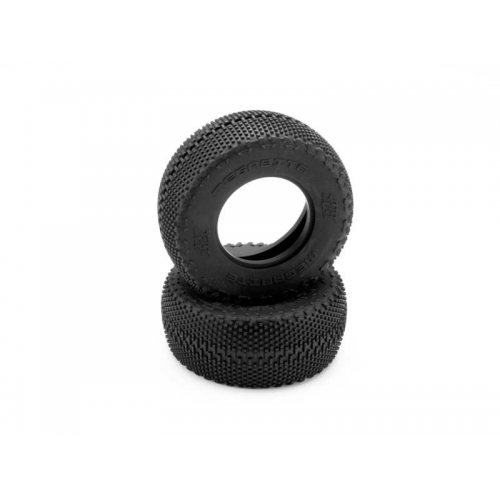 Saatavuus
Arviolta
3 - 15 vrk tilauksesta.
Arvion luotettavuus on hyvä.
Varastotilanne
Haluan ilmoituksen, kun tuotetta tulee lisää varastoon
Tuotteen kuvaus
This is a set of two Hot Bodies Megabite Short Course Truck Tires. Hot Bodies Megabite tires are fantastic mini-pin tires that are suitable for hard & dry off-road surfaces such as hard-packed clay (including 'blue groove'), light dust conditions, and regular clay. These tires work awesome indoors!

With hundreds of short square pins arranged around the carcass providing fantastic traction on the corners and a central double-row of extra-wide treads giving you excellent acceleration and stopping power, you can't go wrong on well-groomed, dry, hard dirt when you use the HB Megabite!

Pink compound is a extra soft compound for extra grip in low traction environments.
Red compound is soft for racing or low-traction surfaces.
White compound is medium, great for practice and all-around use.
Blue compound is firm for high-bite tracks.

NOTE: These tires do NOT include foam inserts, allowing you to use the foam insert of your choice.
Kommentit
Lisää kommentti ...
Tuotemerkki