Haatanen and Valander wins at the first round of the Finnish 1/10th Championships in Vaasa
by asiakaspalvelu@hobbyfactory.fi, 11.06.2018
The first round of the Finnish 1/10th Champion series was held in the sunny city of Vaasa, Finland. The Vaasa track is famous for hosting the IFMAR 2011 Worlds and the track was in super condition and with the weather being nice it was a perfect weekend of RC racing.
The race standard in the Finnish Championships is very high with some of the fastest drivers of Europe attending. In the 2wd class which was driven on saturday Joona Haatanen, Joel Valander, Karri Salmela and Mikko Luopajärvi all showed incredible speed and the competition was tough. Joona managed to combine the incredible speed with amazing consistency and have an perfect qualifing taking the TQ in all of the 4 rounds. After Joona Joel started from the second spot, Karri from the third and Mikko from the fourth.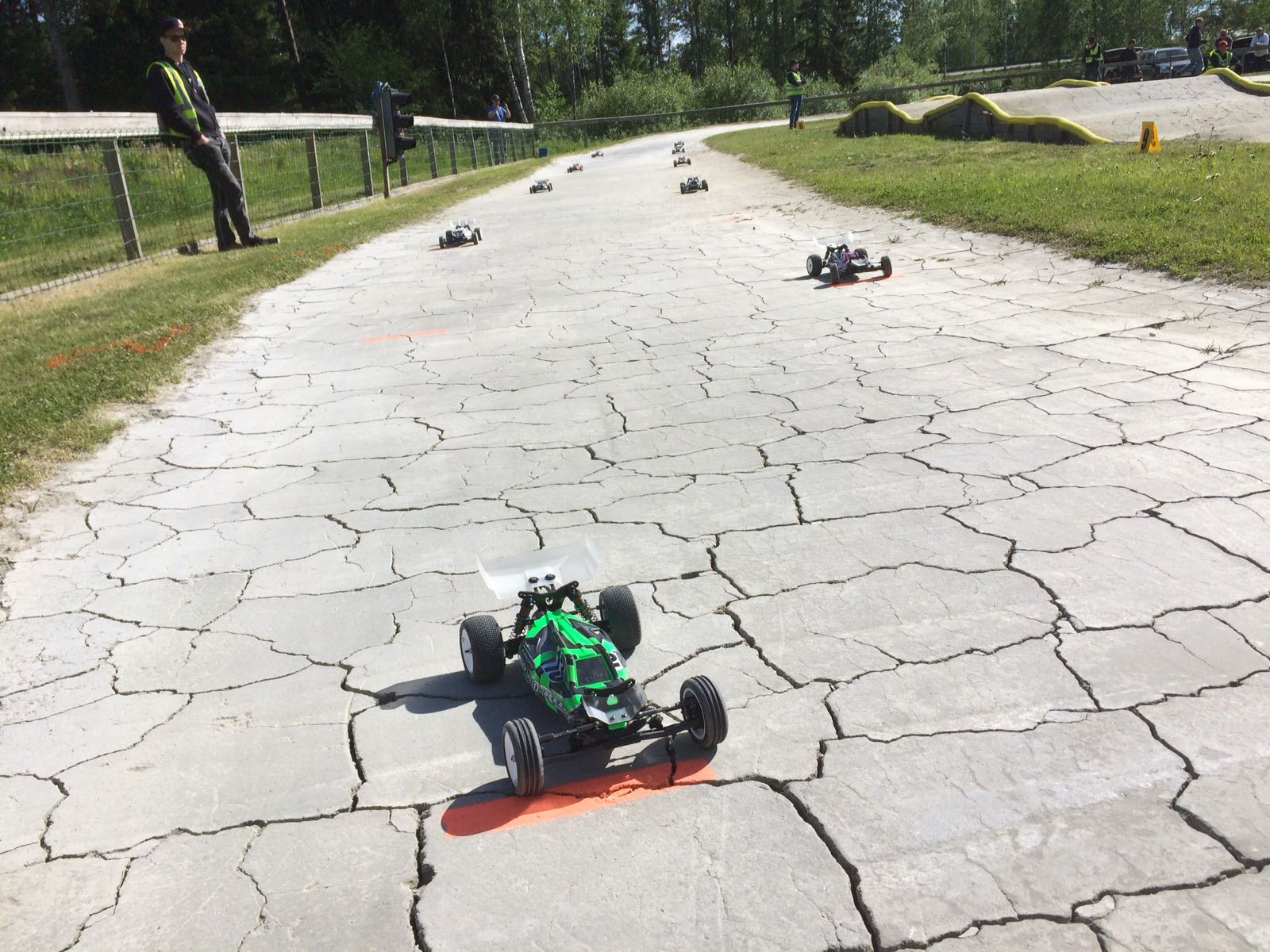 In the mains Joona continued with his domination and managed to win the first two finals with Mikko taking advantage of the small mistakes made by Joel and Karri. In the end Mikko managed to finish second, Joel third and Karri fourth. After Karri Juha Aromaa took home the fifth spot and Konsta Saarinen finished sixth.
Results
2WD
1 Haatanen Joona Team Associated B6.1/D
2 Luopajärvi Mikko Team Associated B6.1/D
3 Valander Joel Xray
4 Salmela Karri Team Associated B6.1/D
5 Aromaa Juha TLR
6 Saarinen Konsta Xray
7 Siltanen Jarno Schumacher
8 Gabrielsson Jamiel Team Associated B6.1/D
9 Niinivirta Toni Xray
10 Mäki Oskari Team Associated B6.1/D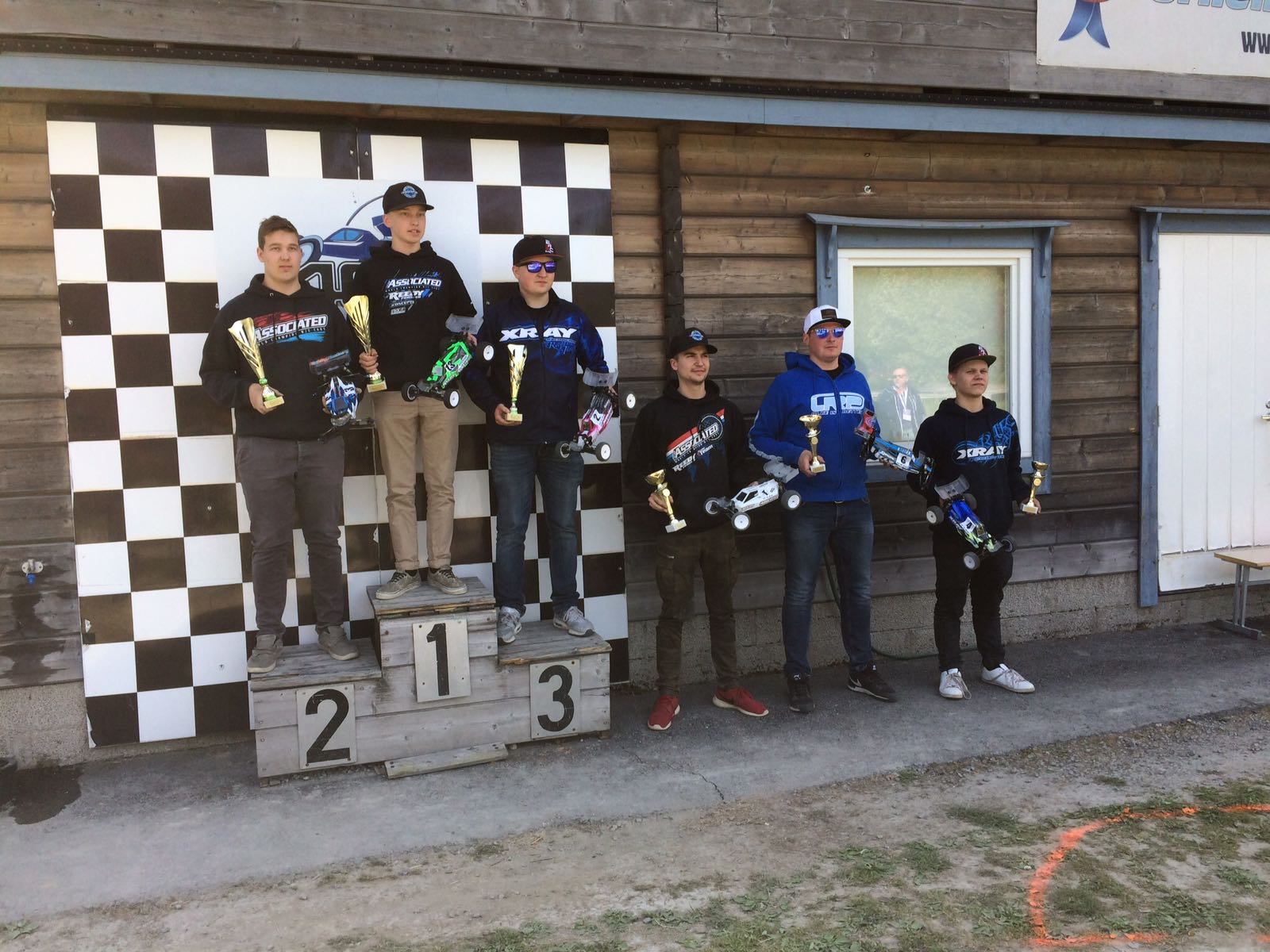 Sunday was 4WD day and the weather was even better than the day before. The speed was more even and the same four guys were fighting for the TQ. Joel managed to TQ the first two rounds before Joona managed a god run in Q3 making Q4 the decider. After leading for most of the race Joona had an accident and could not manage to beat Joel meaning Joel would start first, Joona second, Karri third, Mikko fourth and Konsta fifth.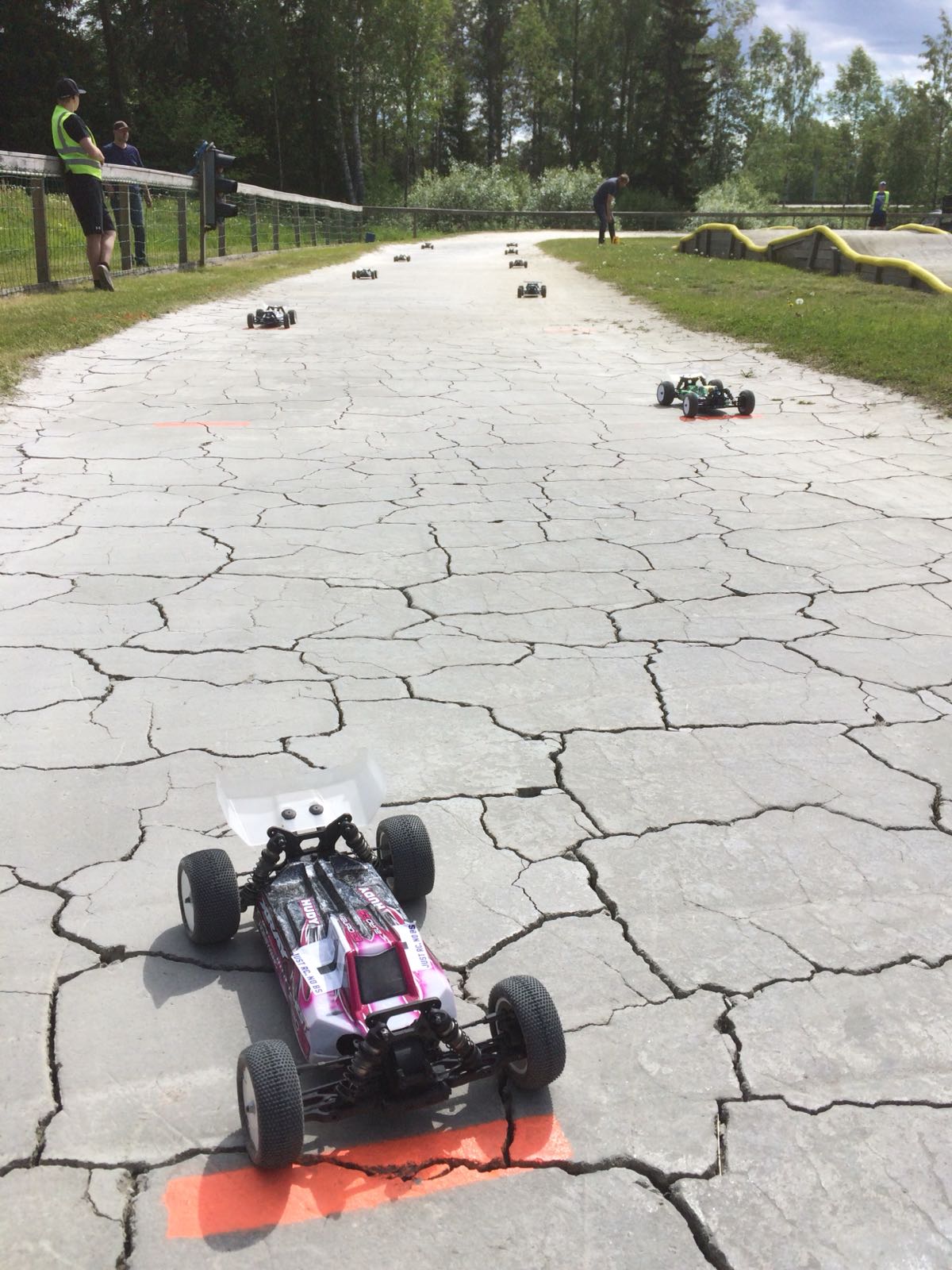 Joel won the first final before Joona but Joona manged to win the second final before Joel meaning the third and last final would decide the winner. Joel and Joona were fighting agressively and both were leading at some point but in the end Joel managed to fight of Joona to finish first and take home the win. Joona was second, Mikko third, Karri fourth, Oskari Mäki fifth and Jarno Siltanen sixth.
Results
4WD
1 Valander Joel Xray
2 Haatanen Joona Team Associated B64/D
3 Luopajärvi Mikko Team Associated B64/D
4 Salmela Karri Team Associated B64/D
5 Mäki Oskari Team Associated B64/D
6 Siltanen Jarno Schumacher
7 Kyykkä Ari-Pekka Xray
8 Saarinen Konsta Xray
9 Ullakko Ilmari Team Durango
10 Otsavaara Tuomo Xray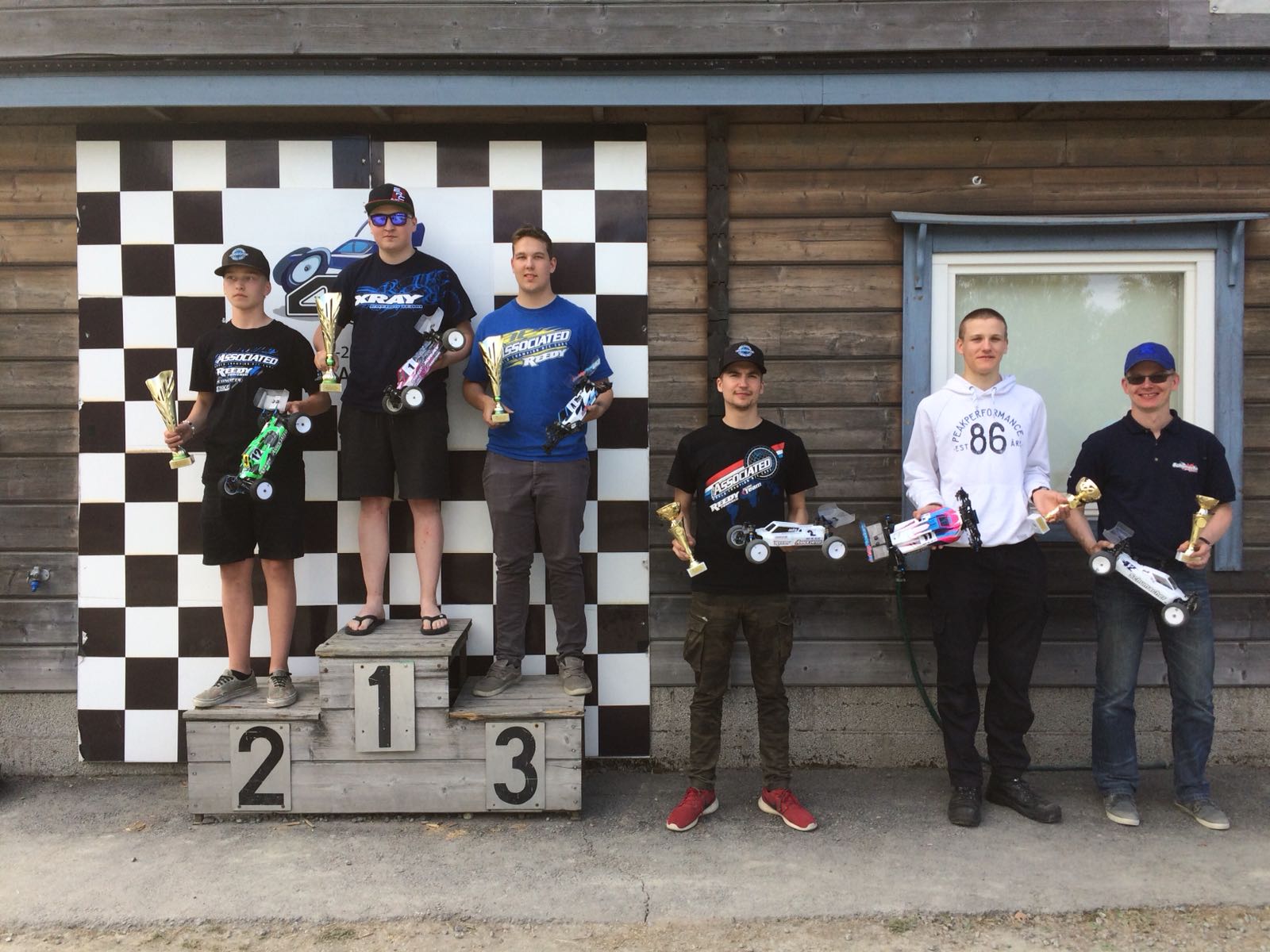 (Photo credit: Juha Mäki)