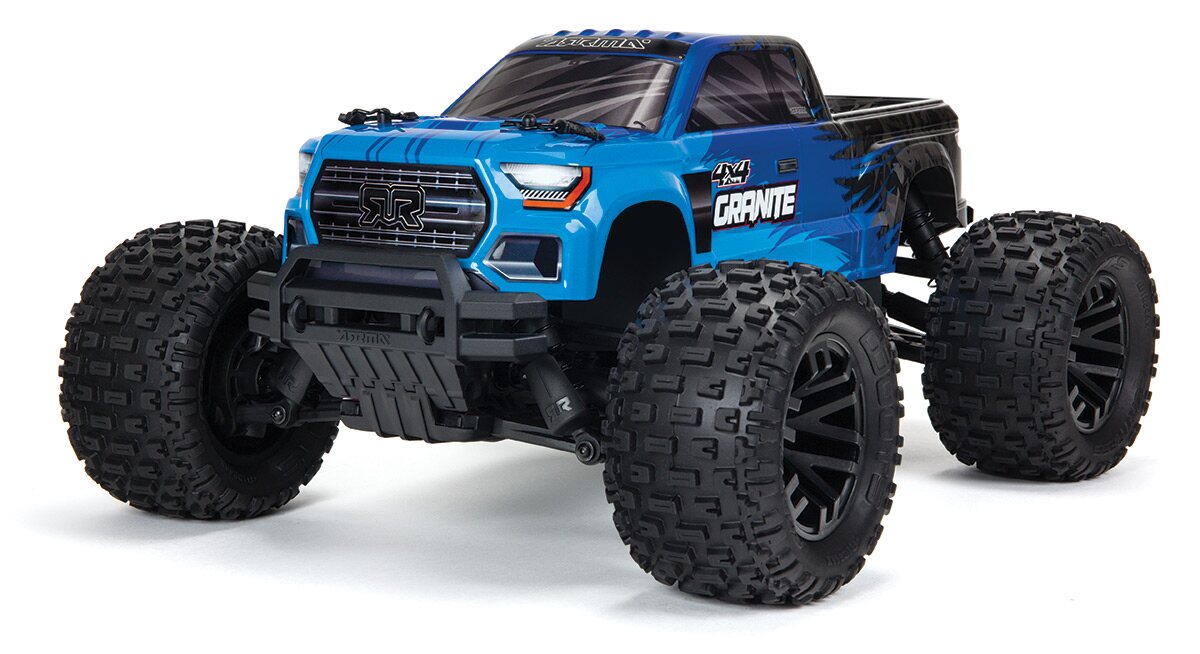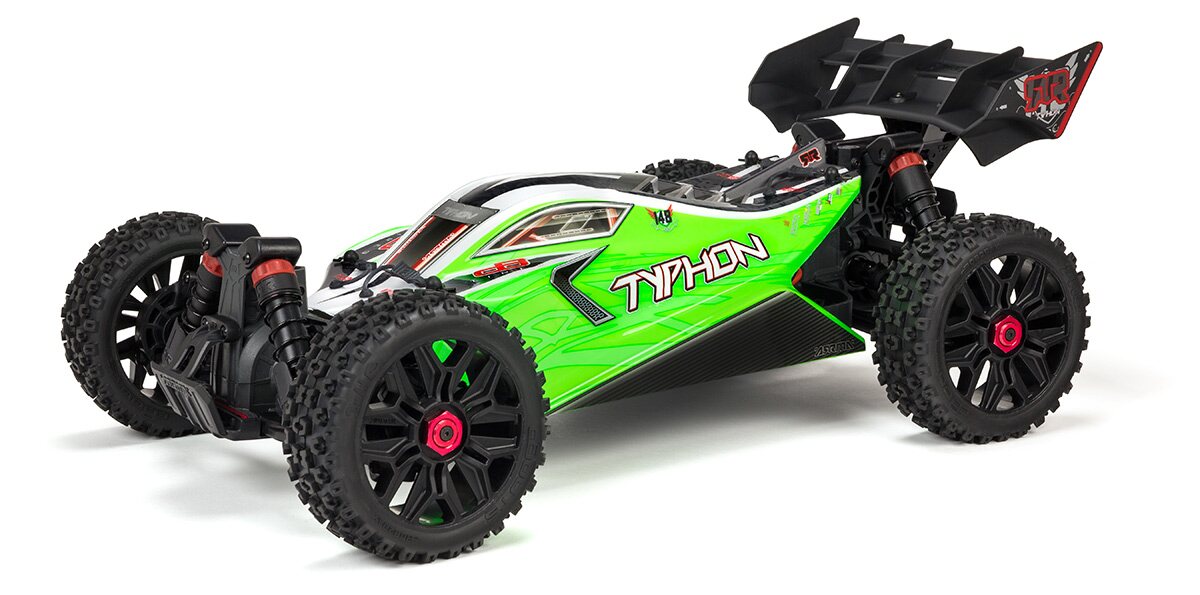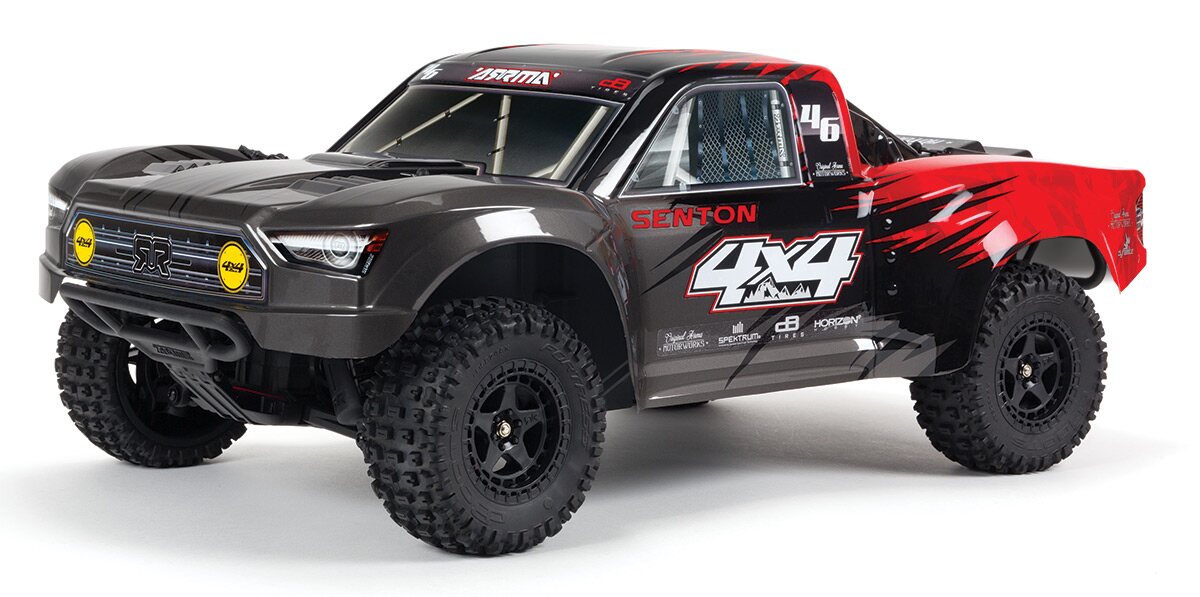 Manuals for the mega models: Manuals

Exploded views: Granite, Typhon, Senton


ARRMA's cheap 4WD cars are a great way to start. Durable, quality cars that work right out of the box. The cars come ready to run but if you want to increase the performance even further, here's a few tips:


Battery and charger:

If you want to increase run time, a bigger NiMH battery will give you exactly that: Team Orion Ranger 5000 NiMH 8,4V Hump Battery EC3

If you want more power and run time, you can move on to the LiPo-batteries. LiPo-batteries pack more punch than NiMH-batteries ad hold the high voltages for longer, meaning that peak power will be accessible for longer. Here's one of our picks for a good LiPo for the ARRM A 4x4s: Team Orion 2S 60C Ranger LiPo Battery (7.4V/5000mAh) EC3. Remember that a LiPo-battery needs a LiPo charger and the proper ESC LiPo-setting!

Chargers

The charger the car comes with is a good basic charger that'll charge your NiMHs batteries. If you want a quicker charger that can also charge other types of batteries we recommend you go for a smart charger. Our top picks for single-channel smart chargers are the
Spektrum S150 AC/DC Smart Charger 50W or the Team Orion Advantage ONE 405 AC/DC Charger ORI30227 or for a 2-channel: Team Orion Advantage ONE Duo AC/DC 2x50W ORI30241 or the Spektrum Smart S2100 AC Charger 2x100W. What you get with a 2-channel charger is the ability to charge two batteries at once so you can minimize the breaks between drives!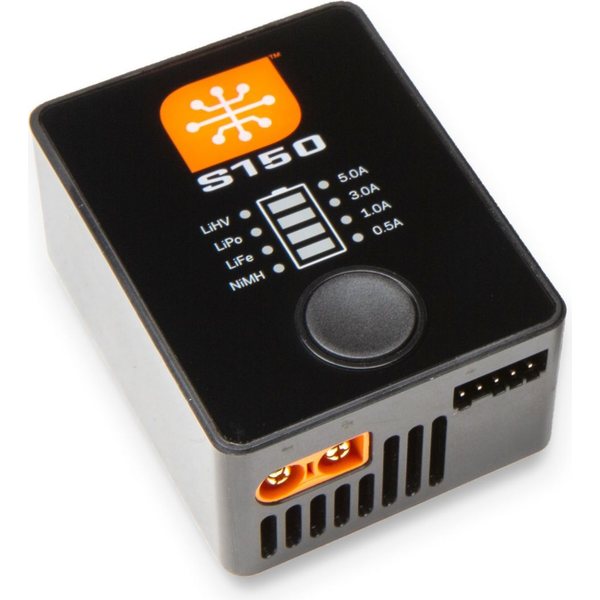 Here's a basic LiPo-battery + charger package: ValueRC LiPo paketti. Advantage ONE 405 AC/DC Charger + Robitronic 4200 LIPO 7,4V

Wheels an tires:

The stock tires on all of these cars are very good and grippy. These are definitely some of the best stock tires on the market. On a race track you may gain more traction with some tires made for racing and for examply on snow some paddle tires can give you almost too much grip.

Granite and Senton both have 14mm hexes for added durability. Remember that when changing wheels you need either wheels made for 14mm hexes or 12mm hexes and wheels made for them. Here's the 12mm hexes for the ARRMA 4x4s: ARRMA RC 12MM METAL WHEEL HEX SET AR310816 (ARAC9473)

Maintaining the wheels and tires:
The wheels and tires need maintenance to stay in tact for a long time.
-You need to check that the tires don't come off the rims and clean and re-glue them if they do. This is especially important when the car is new. we recommend a tire glue that's made to take the abuse, but in case of an emergency an everyday CA-based superglue will do.
-If you want to extend the life of your tires you should block out the holes in the wheels using tape and instead punch holes in the tires. Make two holes in each of the tires. Those holes will automatically shoot out most of the dust and moisture that builds up inside the tire thanks to the centrifugal forces. Don't drive with a tire that has water inside of it; punch holes in the tires, lay the car on its back and give it throttle to get rid of the water.

-Be careful to not let the tires spin too fast. If you're doing donuts with the car and it raises a tire up, the differential will naturally make the tire with less load on it spin faster, which can lead to the tire ripping apart. To combat this, use less throttle in an event where the car does this.



Cleaning

ARRMA's 4x4 Mega cars are purpose built hobby grade vehicles. They're quality cars built with newcomers in mind. Remember that being proper RC-cars, the require regular maintenance and service to stay drivable. Keeping the car clean is one of the most important things. Don't leave the car dirty, clean it regularly and protect the car's metal parts from rusting and some of the plastic parts from wearing out too fast by spraying the car down with a multi-purpose oil such as WD-40 or Q20 Multi Purpose lubricant 400ml. Oiling the bearings regularly, especially when having driven in wet or dusty conditions, is a good habit too. Moisture on bearings will turn into rust that may then lock up the bearing. A locked up bearing can overheat the motor or melt part related to the drivetrain. When you're oiling your bearings it's best to use a proper bearing oil such as Avid Kuulalaakeri öljykynä (7.4cc)

The most popular optional part we sell for the ARRMA Mega models is the shroud cover by Dusty Motors. It blocks out most of the snow, dust and rocks from getting underneath the body of the car without causing the car to overheat: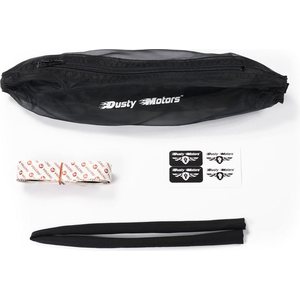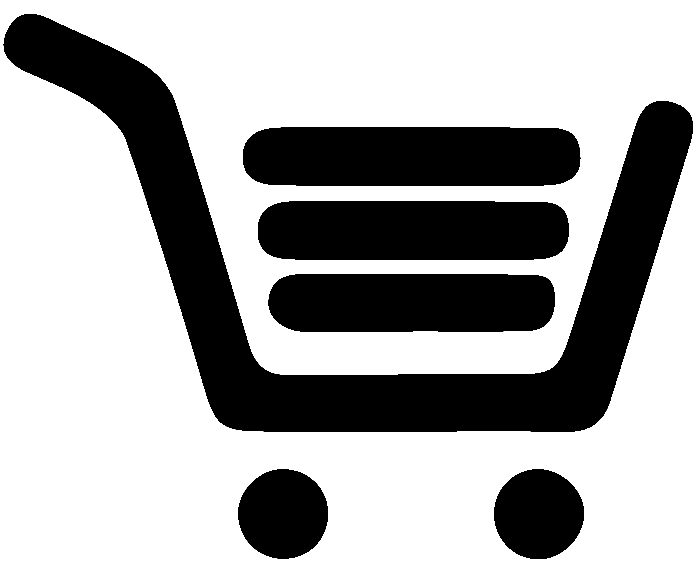 +
Dusty Motors Shroud Cover - Arrma 4x4 Granite/Outcast/Vorteks
25.99 €
(33)
Heti varastossa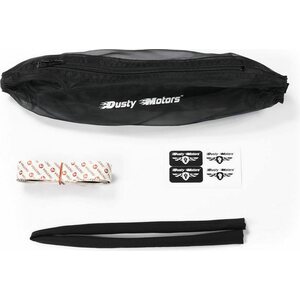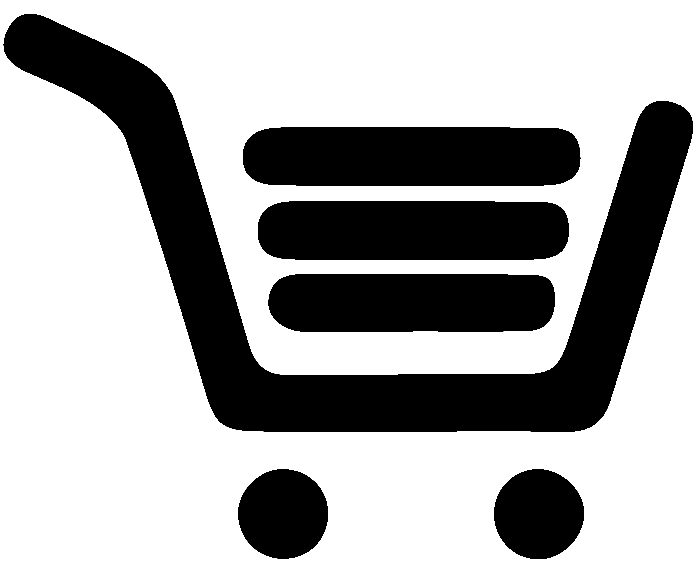 +
Dusty Motors Shroud Cover - ARRMA 4x4 Big rock, Typhon ja Senton
25.99 €
(18)
Heti varastossa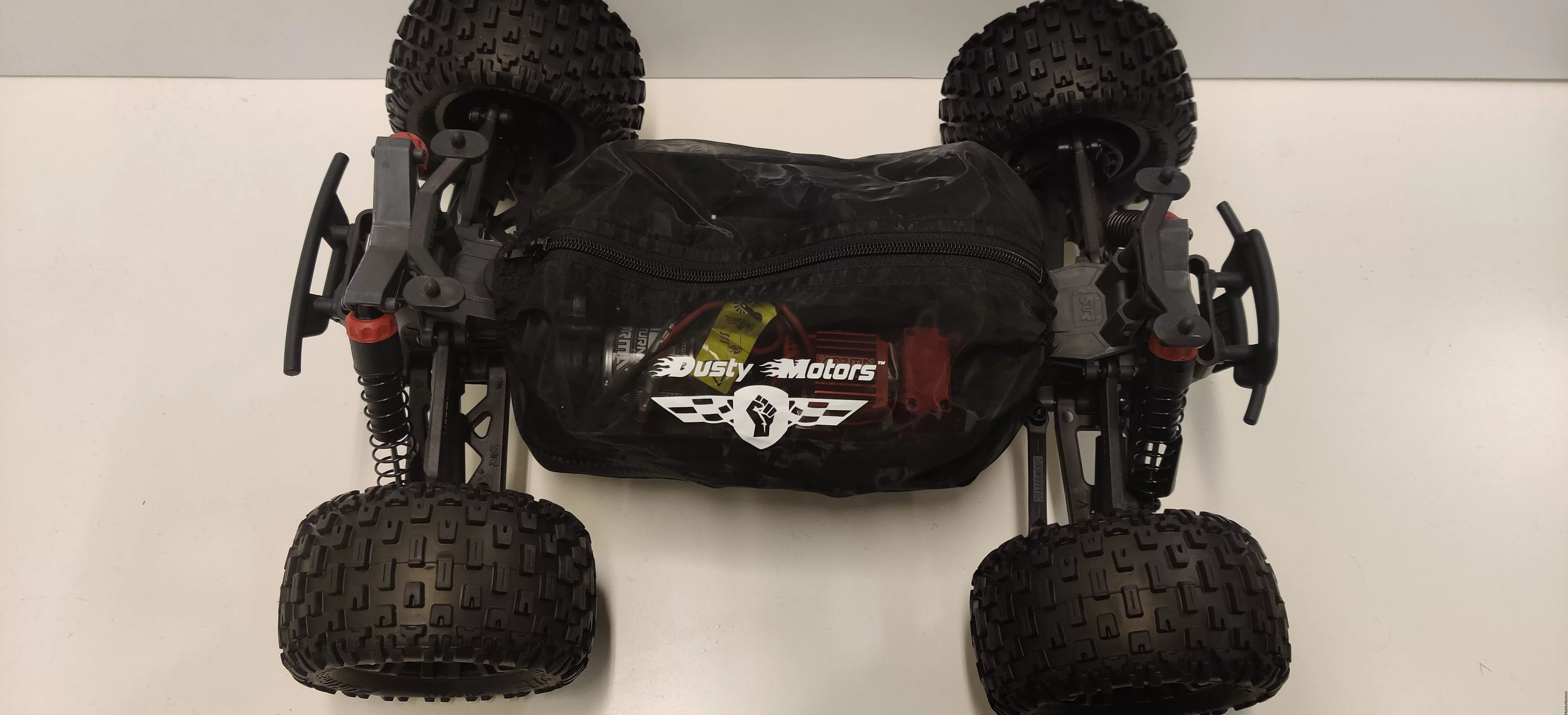 Spare parts
You'll find spare parts for the Granite 4x4, Typhon 4x4 and Senton 4x4 cars here: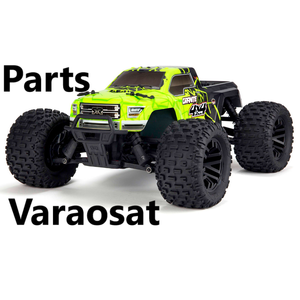 The cars are durable, but in the event of a big crash you may need parts such as links, shock shafts, A-arms and front bumpers.

Arrma has made many videos to help you maintain and service your car: